Read Time: 2 minutes, 41 seconds.
Perhaps Curt Kirkwood of the Meat Puppets exclaimed it best when he wrote and crooned, "Each year is a minute only full of the leaves in it."
Or as a colleague and great friend once remarked while working at a Phoenician Charles Schwab call center in the mid 1990's: "If I ever look like that in 10 years, make me shotgun Ten Beers!" He was referring to a newsletter image noting a 10 year anniversary for a fellow in corporate. We both looked again at the image and quipped, "He looks rough. That ain't gonna be us." My friend made him our mascot by posting this picture in his cubicle as a reminder of the 10 year mile marker, or as the image came to be known as:
aka "10 Beers"
"The years go by like lightning, a year seems like a week…" –Stan Ridgway 
"Interstate 49 took the 51…" –Stan Ridgway
And here this writer finds himself passing the 50 beer yard line. Anymore 10 beers fly by like a beer. As Henry Rollins says about life, "50 will find you fast." The beers keep pouring, the suds flowing on this river of life. During those rare moments of late when a beer is imbibed…those suds are savored.
As The Beers Go By…
0 to 10 beers, no beers, although Dad gave me a sip once as we were watching a basketball game at home (this was around 1976 or 1977.) Another time he was enjoying a scotch on the rocks and this writer asked for a taste. He said you won't like it, yet persistence paid off. After taking one sip, this writer grabbed his throat and gasped. Scotch stings.
11 to 20 beers. Mostly cans (this was 19 years of age through 22 while serving in the U.S. Air Force.) My Air Force comrades and I worked hard and played hard. Keeping up was no easy task and you quickly learn to compartmentalize and suck it up. We accomplished our missions, beers or no. Hardcore, and some of those guys were knocking back beers day in and day out (after the mission) – it was a mystery how they did it and still performed.
Actor Jack Nicholson whose Life Motto informs this blog's bi-line – also served in the U.S. Air Force during the Korean War. For this writer, his best performance was as the hard driving, beer swilling seaman in Hal Ashby's, 'The Last Detail.' If you haven't seen the film, please do – a fantastic story about life.
Proper etiquette for enjoying beer is imbibing from a glass of course. Frank Booth knows:
21 to 30 beers. Cans and eventually bottles, craft & draught beers took hold. This writer was continuing to serve in the U.S. Air Force before transitioning to The University of Arizona while on the path to 30. Lots of pitchers, and Samuel Adams claimed a special place of honor during this time, as did Shiner Bock after a brief excursion to both La Grange and Shiner, Texas in early 1991. A trip to Brasil with my Dad in August 1997 gave me a new appreciation for coffee and Brasilian Lager, or as they call beer down there, 'Chopp.'
-Rio De Janiero, Brasil August 1997 ~ They Drink an awful lot of coffee in Brasil.
31 to 40 beers. Getting a taste for the good stuff during this decade; high end domestic draughts; IPA's, pilsners and some dabbling in European Beer. Of course, sparkling wine snuck in too & vino is always appreciated. Those Spanish Cava's are delicious.
41 to 50 beers. Only the good stuff, Belgians, French (La Chaulette) and draught.
51 beers on, great mescal, tequila, martinis, & margaritas are enjoyed now and with the right company, ideally my mom and dad, Wine. Beers are still saved for those rare occasions as a treat – and great brew at that.
Truth is, moderation is the operative word when enjoying spirits. Quality reigns supreme. A beer is a rare treat, as is any other spirit. One must be responsible and sensible. Retired Rush Drummer Neil Peart said it best when he paraphrased Benjamin Franklin's "All Things in Moderation," to which Mr. Peart added; "With occasional excess."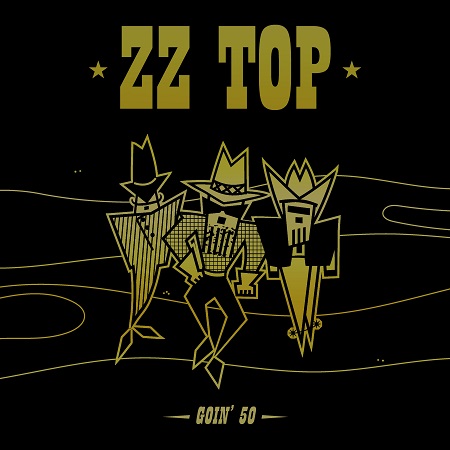 A 50 Year Celebration goes out to the bearded ones who formed back in 1969 in Houston, Texas: ZZ Top. As a young teenager growing up in Houston during the dawn of MTV, the ZZ Top mythology captured this writer and never let go. A memorable birthday with ZZ Top providing our Soundtrack was the arrival of Hurricane Alicia in August 1983. A Category 3 storm, Alicia had the ignominious distinction at that time as the first multi – Billion $dollar hurricane for its devastation. We were without power for nearly 1 week. However, my Dad procured a generator so we had some power and creature comforts – spoiled. Arriving close to my 14th Birthday, ZZ's Eliminator had just been released that summer. A fond memory is playing chess with my little brother by candlelight as we listened to Eliminator on my jam box. We played for hours as Alicia howled outside our clattering windows and creaking homestead.
LOVE YOUR LIFE
50 Beers and Beyond…